Resources and Publications
Read What We Have To Say, Subscribe To our Journal,
and meet some of our friends and colleagues 
"If we don't get sustainability right in agriculture first, it won't happen anywhere.

" – Wes Jackson, The Land Institute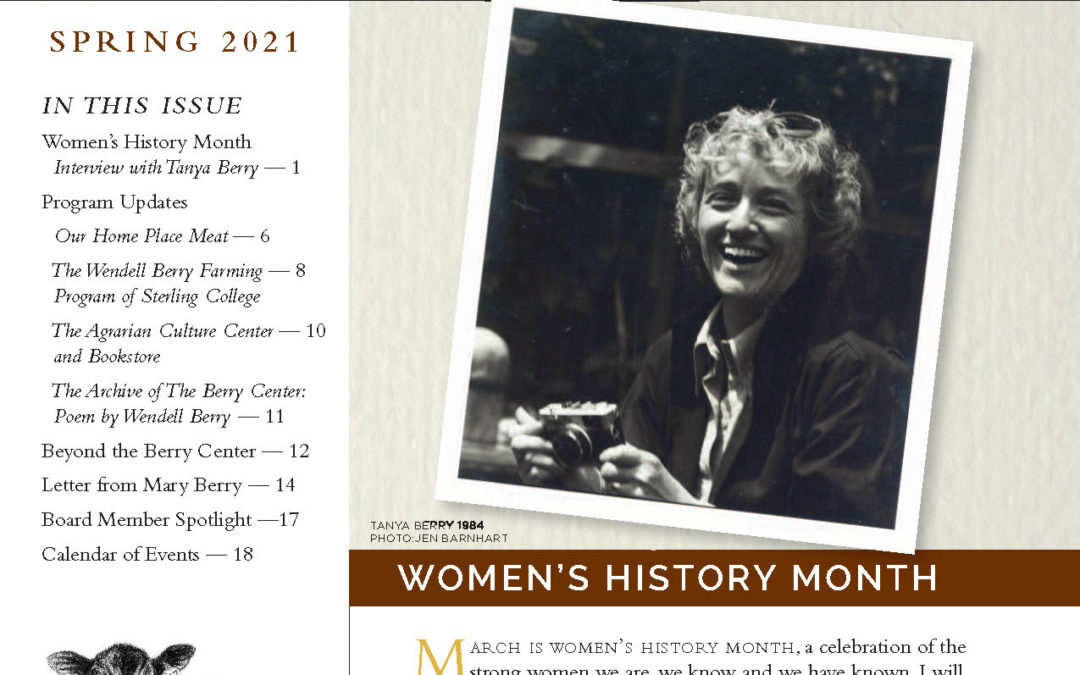 THE BERRY CENTER 2021 SPRING NEWSLETTER Friends, we hope you enjoy our new 2021 Spring Newsletter.  While 2020 was a grind for us and everyone else, the emergent signs of spring bring us hope and comfort as we start the new year.  Inside this edition you will find an interview with Tanya Amyx Berry about the work of rural women and the work of...
read more