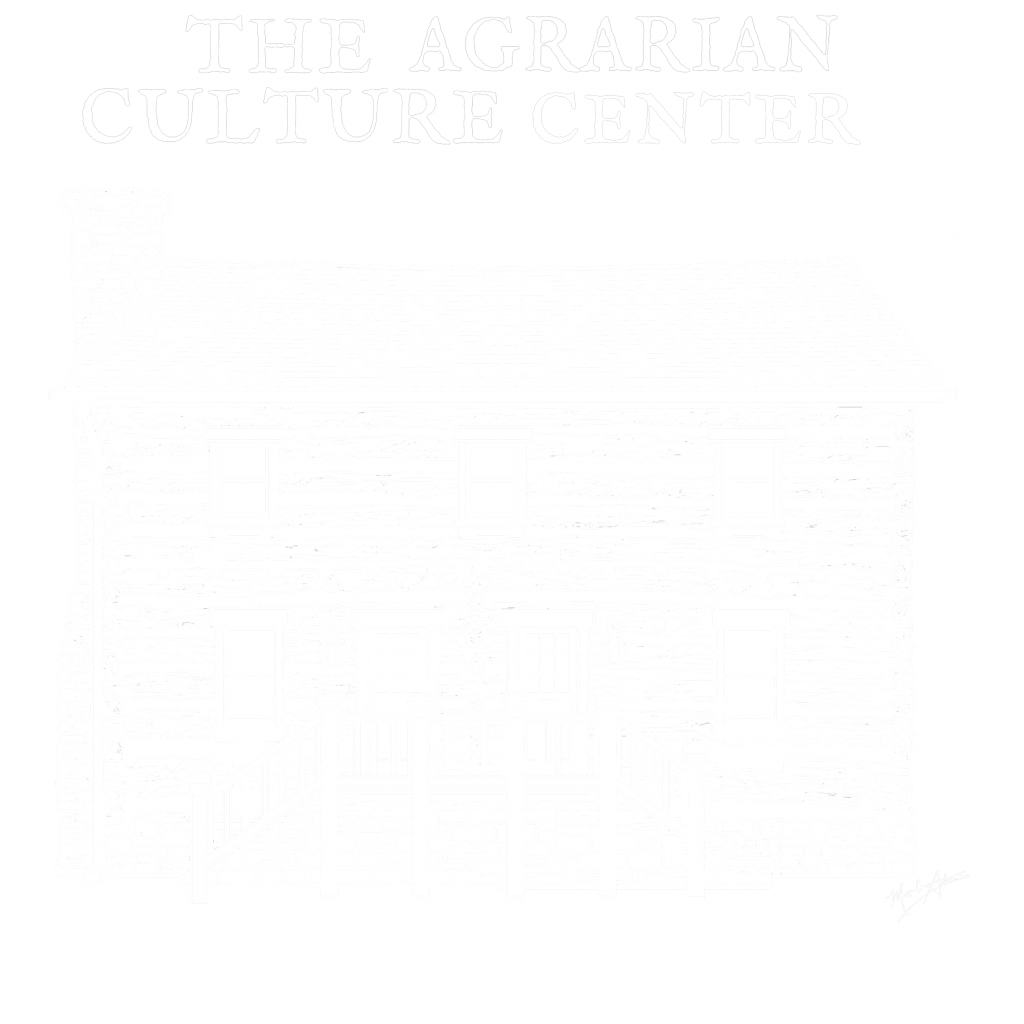 "If you're going to be neighborly, you have to know your neighbors. You can't be neighborly in a convocation of strangers."
—Wendell Berry
The Bookstore at The Berry Center is located at 129 S. Main St. in New Castle, KY and is housed in an historic, 200-year-old cabin. We carry all of Wendell Berry's in-print titles, along with rare signed books. The rest of our collection reflects Wendell's home library, Kentucky authors, handmade books and broadsides from Larkspur Press (Monterey, KY), books that serve our home community, a large children's section (upstairs), and best sellers. If we don't carry the books you're looking for, we are very happy to place special orders.

All sales support the work of The Berry Center where we are putting Wendell's writing to work by advocating for farmers, land conserving communities, and healthy regional economies. Thank you for your order!
Learn more and keep up with the newest releases and event information at the Facebook link below: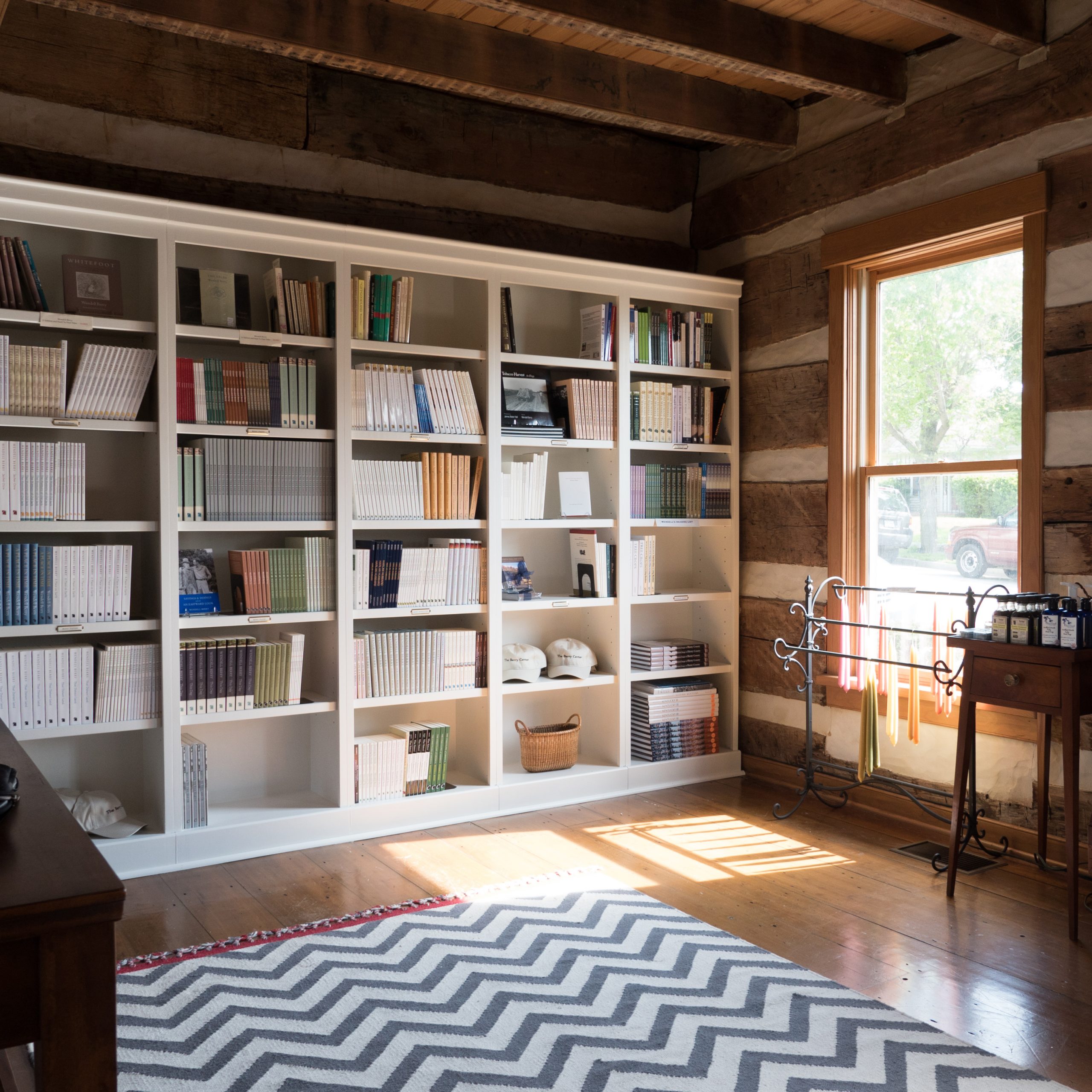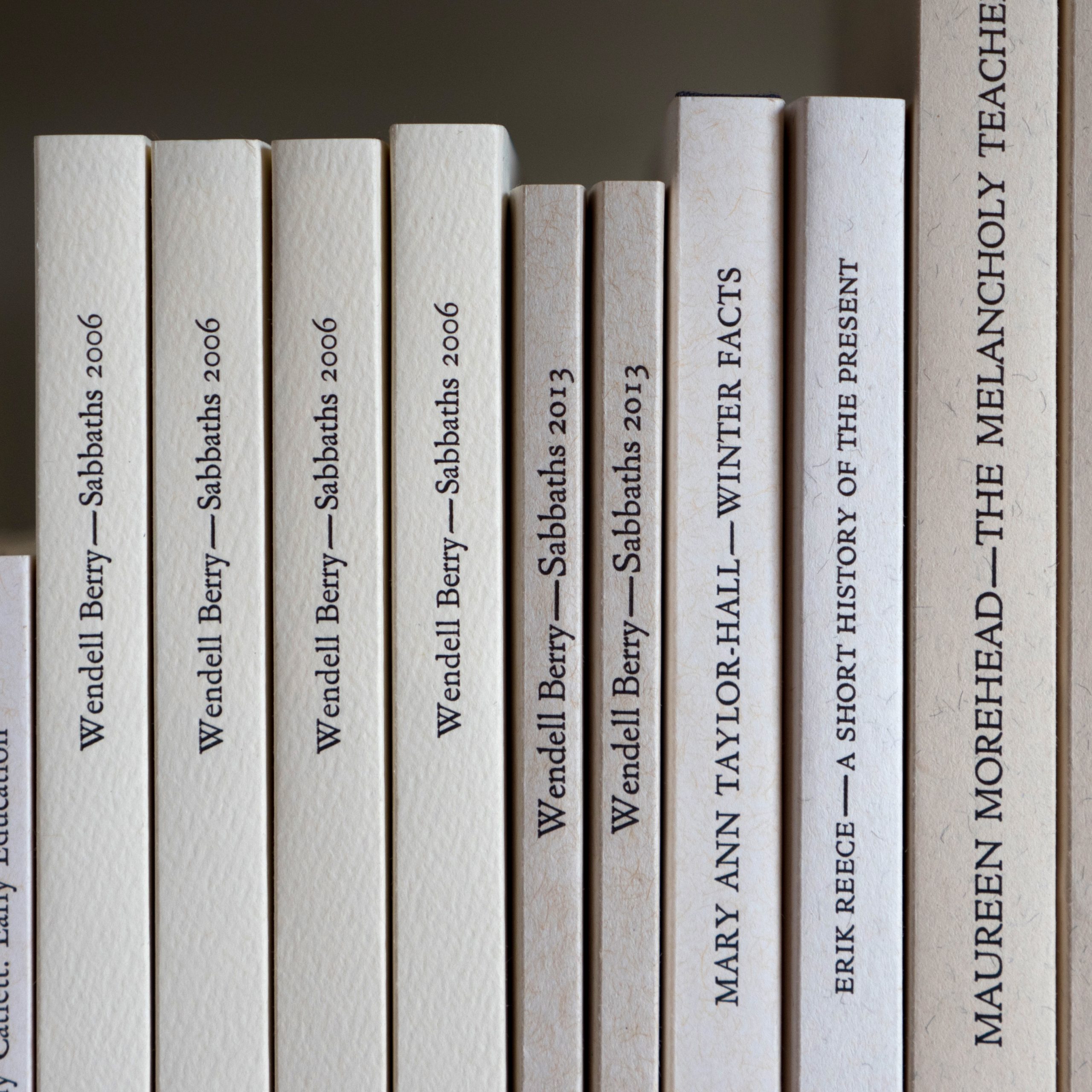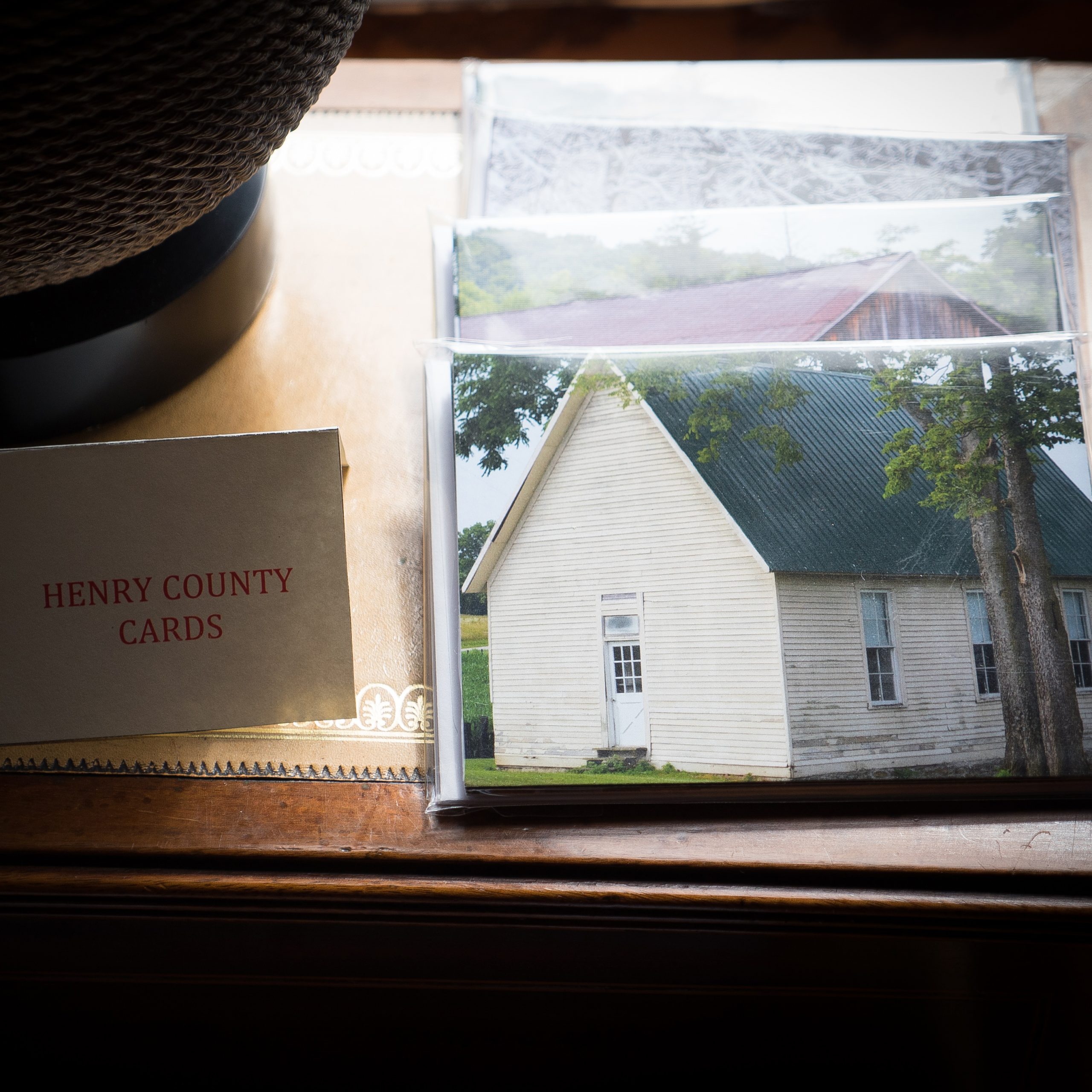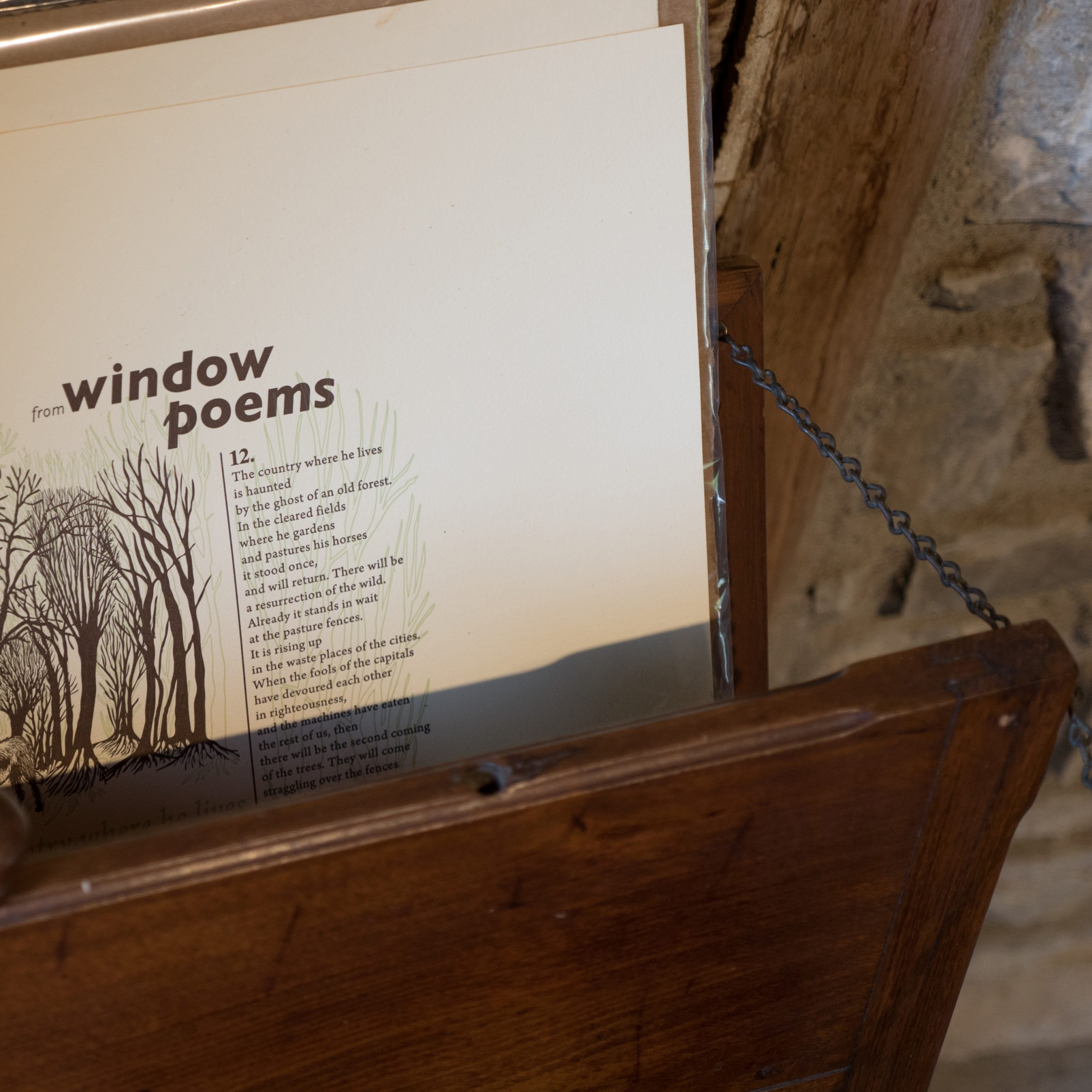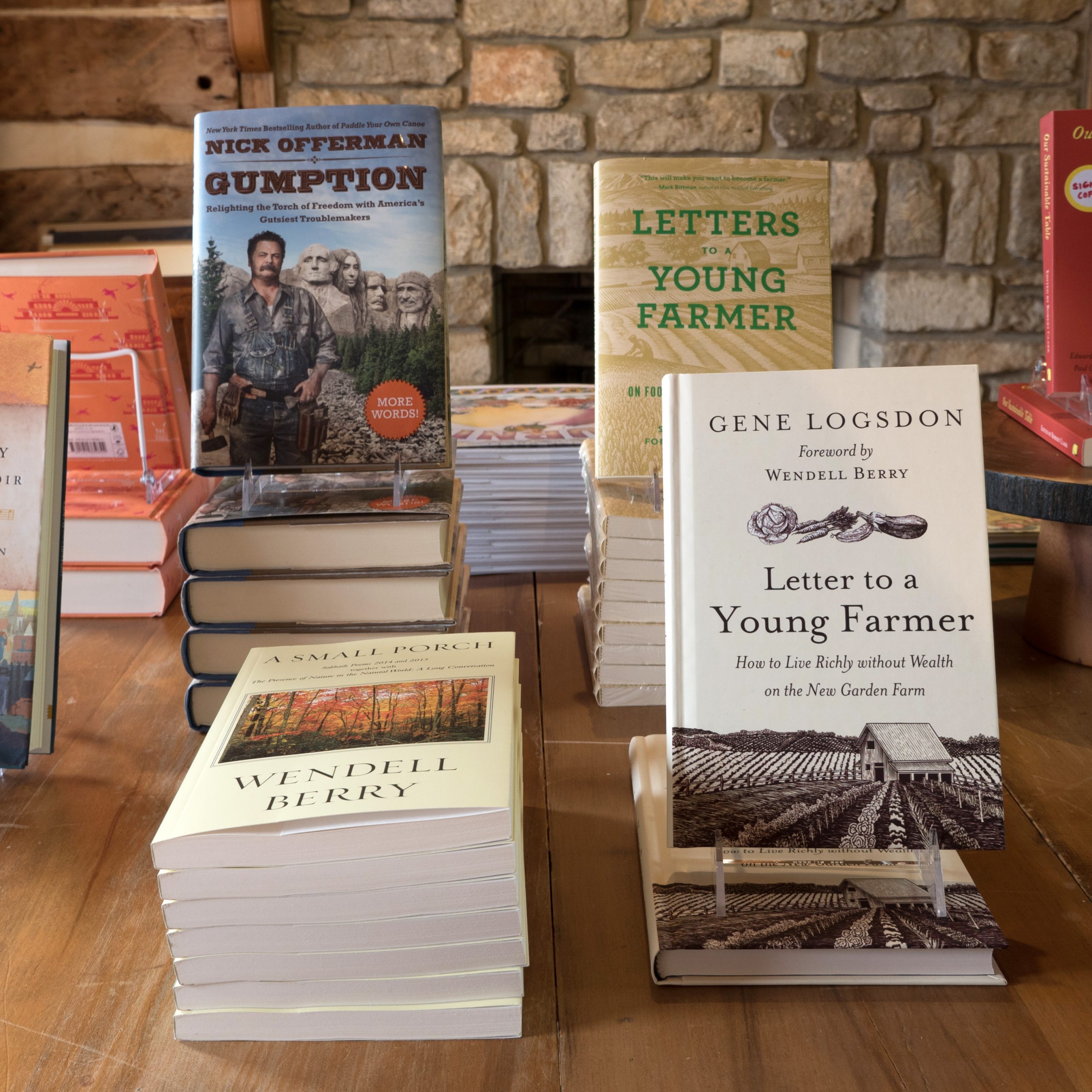 The Bookstore at The Berry Center
Warm and Inviting Atmosphere
Buy Books from the bookstore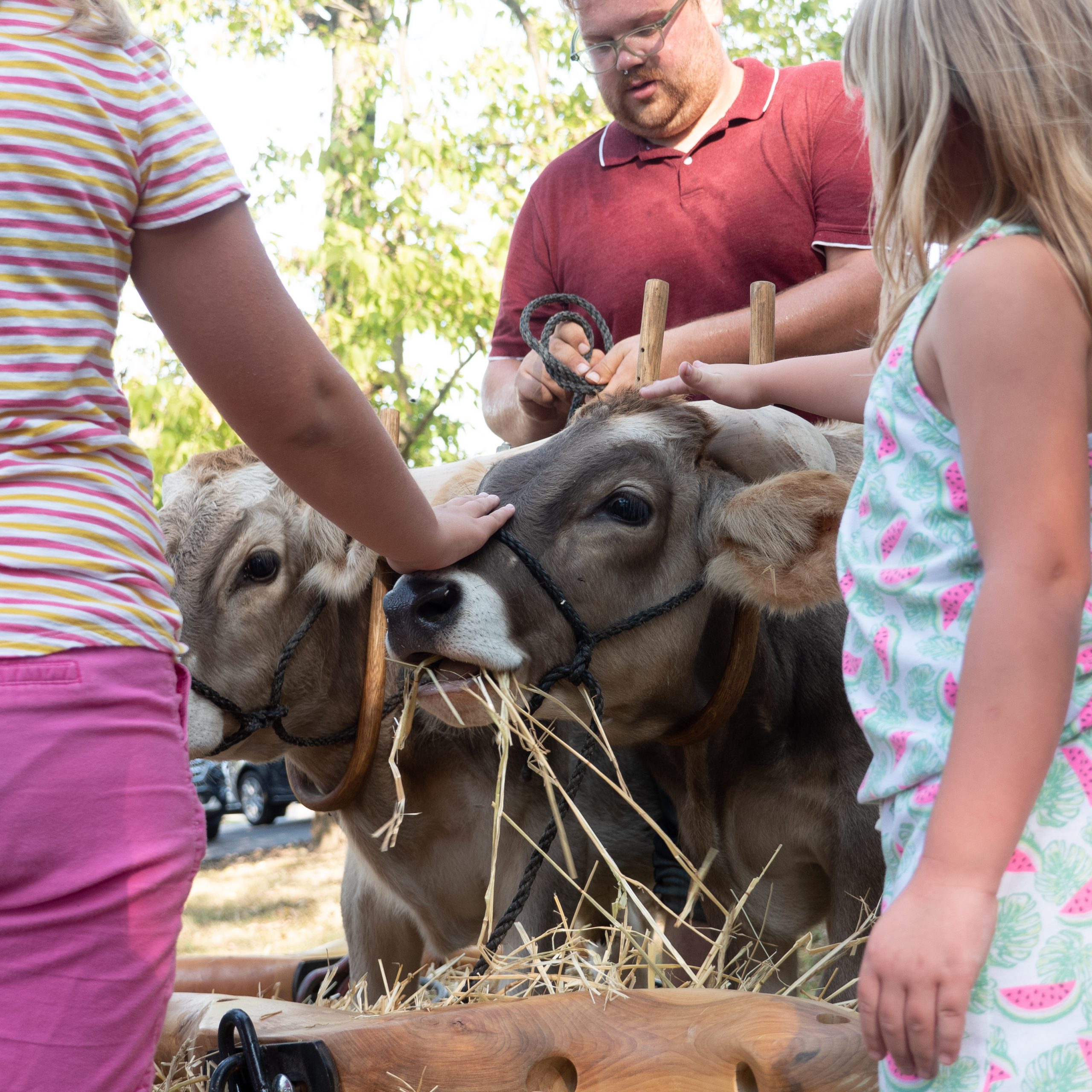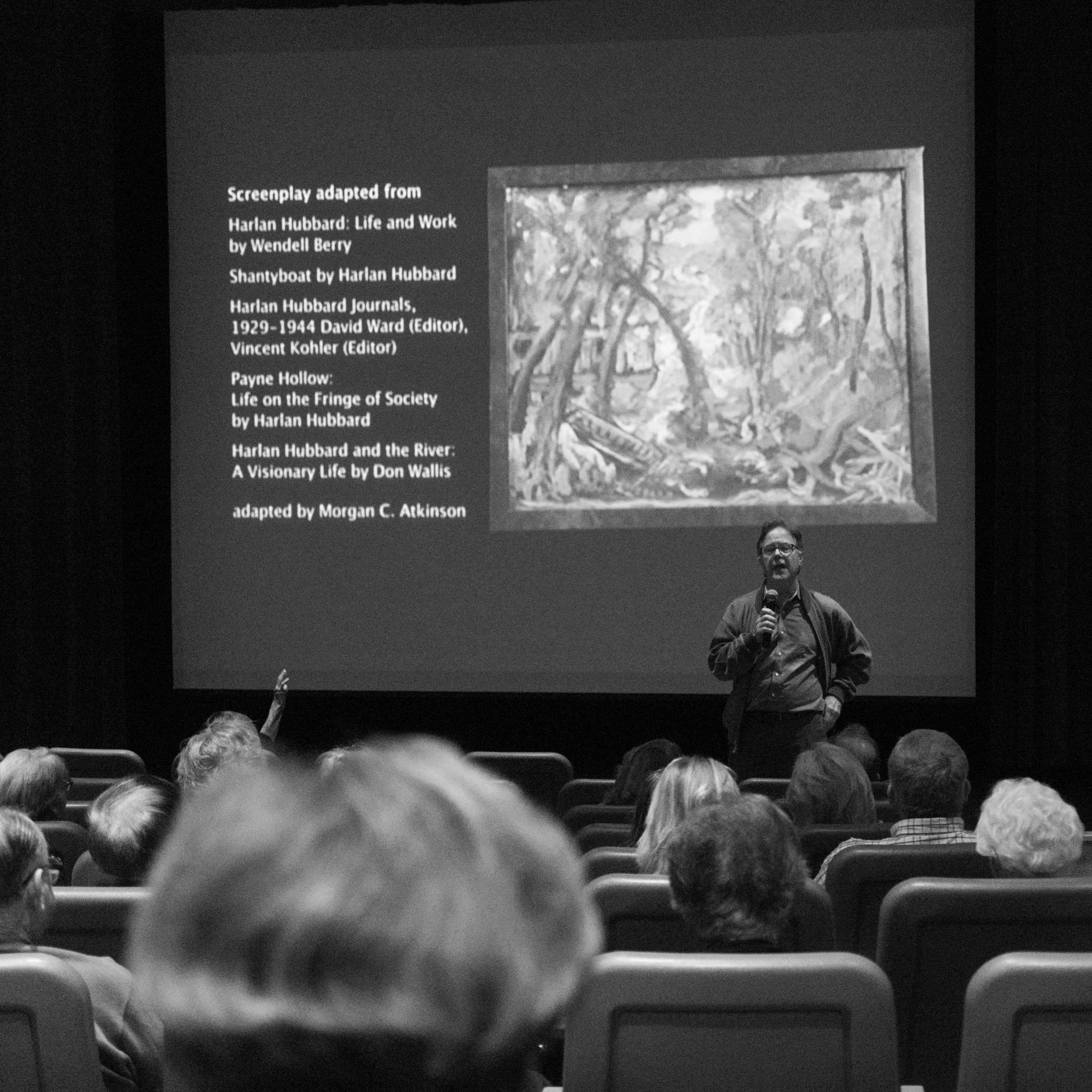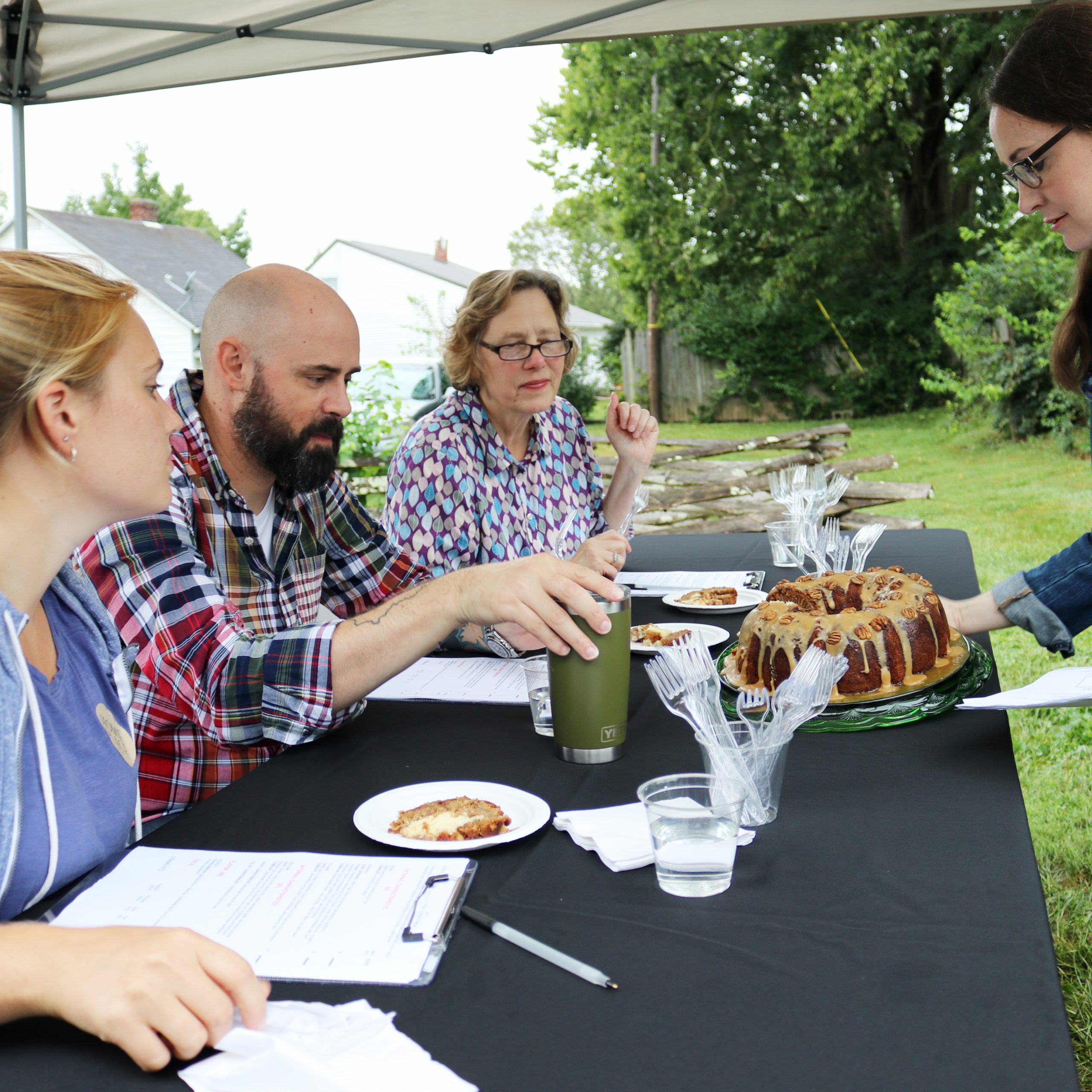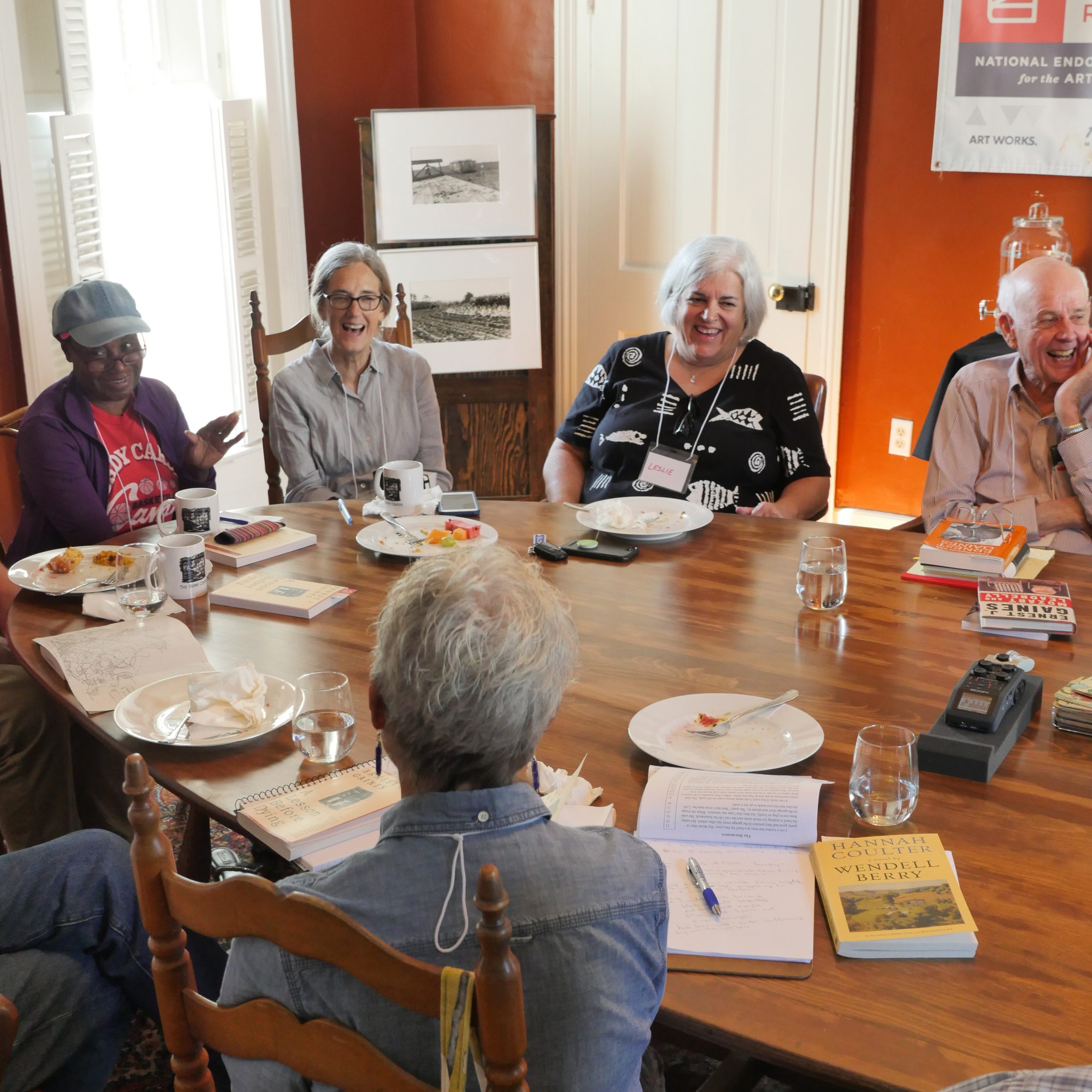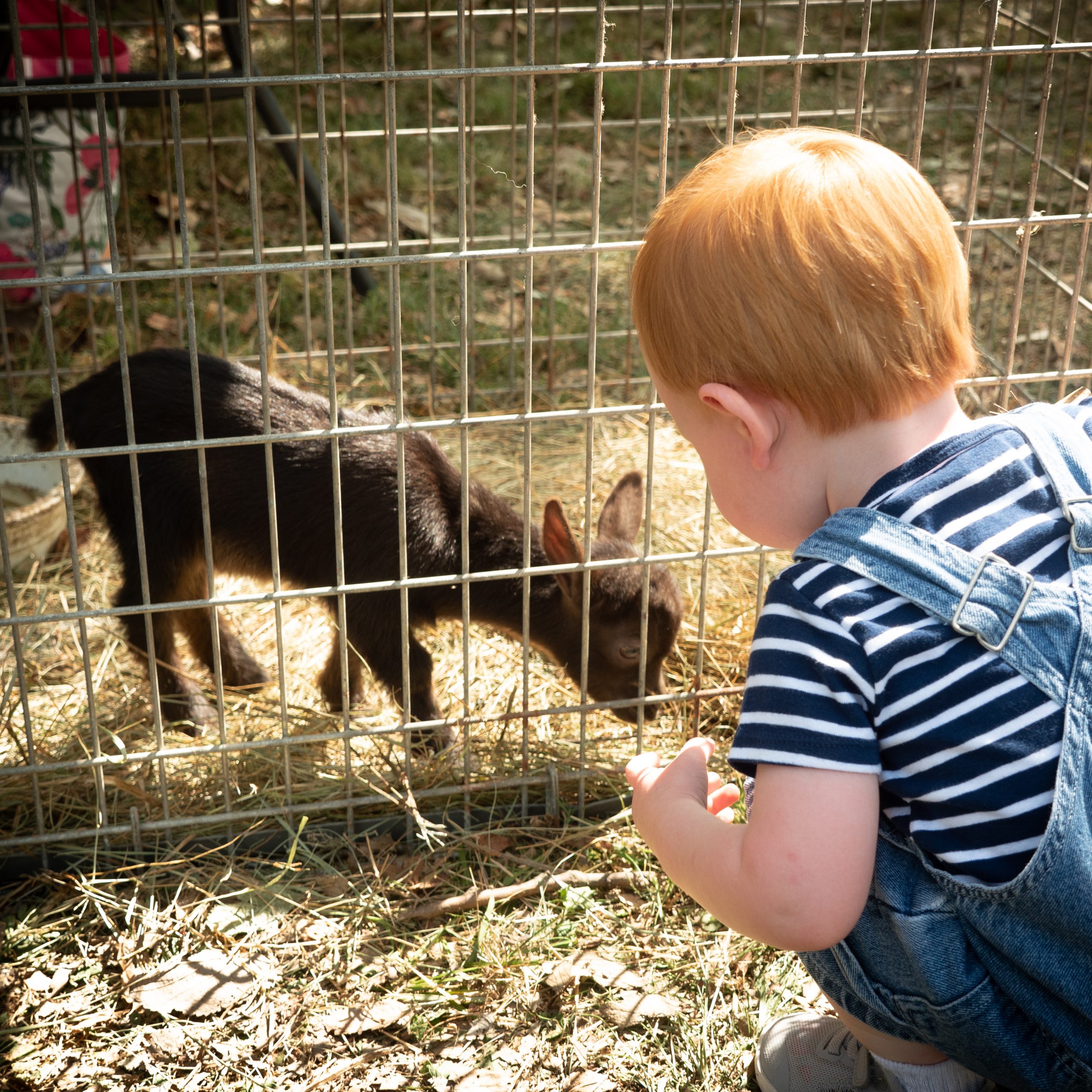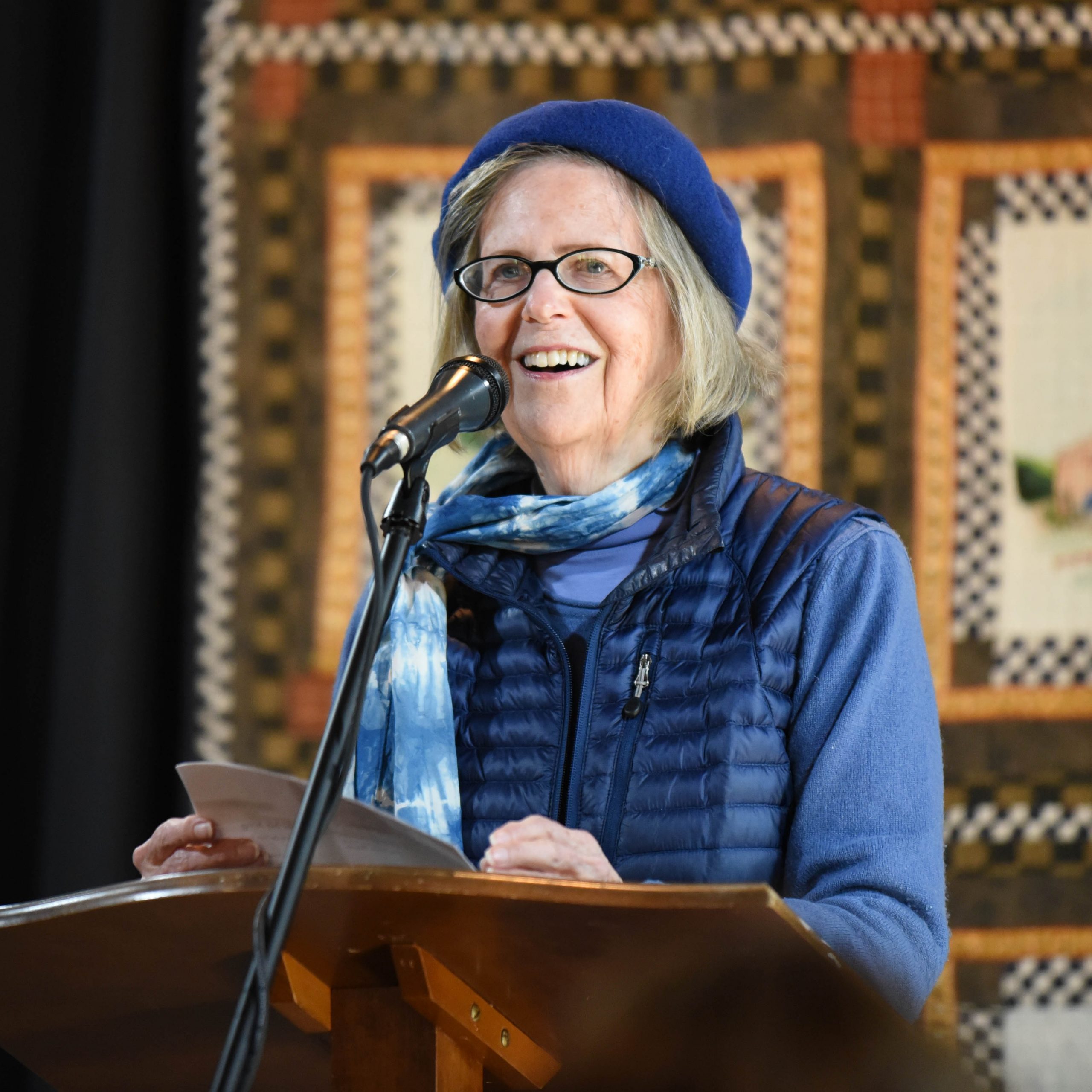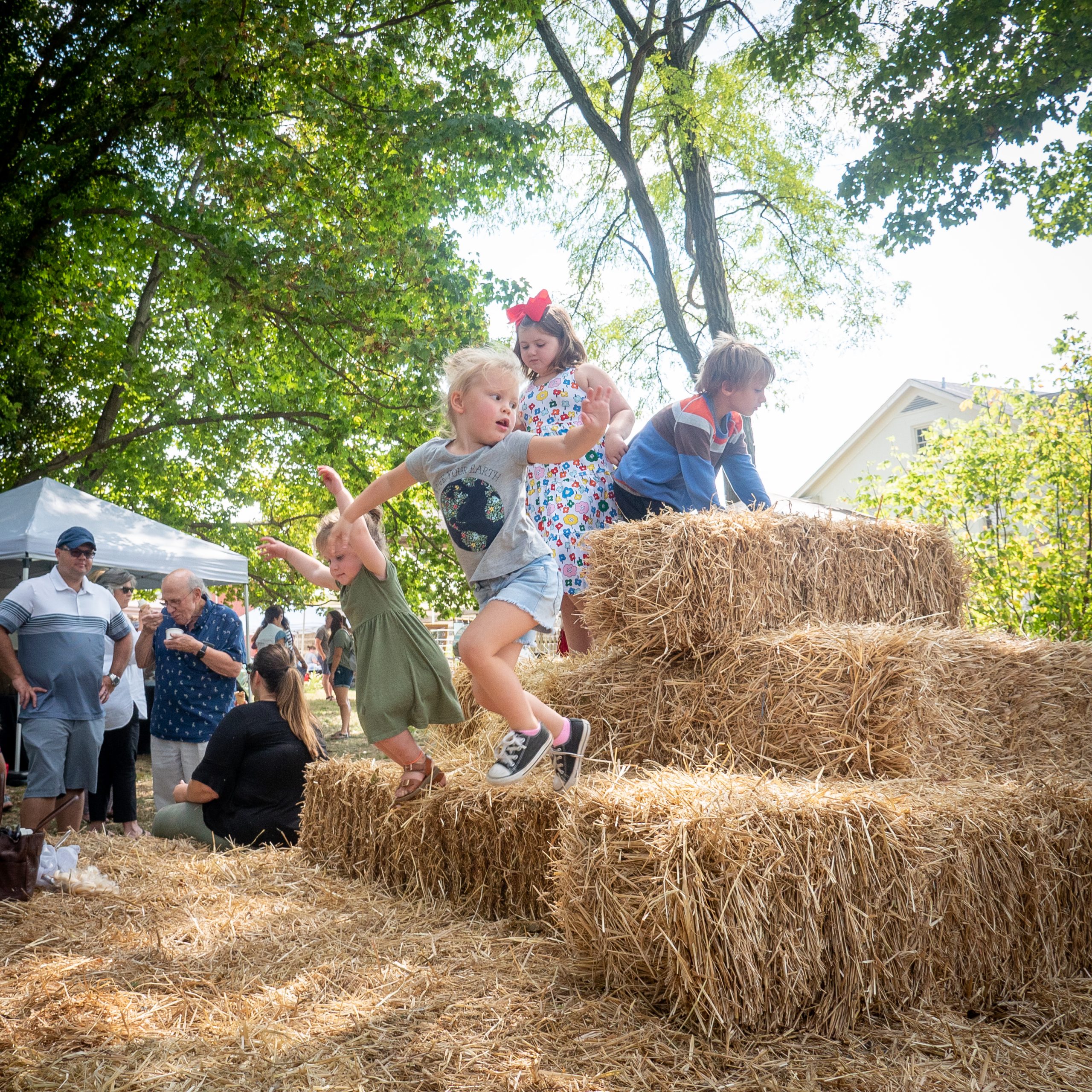 WBFP student Gabe Francisco shows off North and Star to some young potential drovers at the ALL Fall Festival
Director Morgan Atkinson answers questions following an ALL screening of his film Wonder: The Lives Of Harlan and Anna Hubbard
Judges hard at work at the ALL Fall Bake-Off
One of many great conversations at ALL reading groups, this time at The Berry Center's Brunch With Wendell
Plenty of fun for the whole family at the ALL Fall Festival, which is modeled after the country fairs of yore.
Kentucky writer Bobbie Ann Mason at the 2018 Kentucky Arts and Letters Day
Exciting scenery for the young and a nice place to rest for the not-so-young at the ALL Fall Festival
The Agrarian Culture Center
The Agrarian Culture Center and Bookstore is the birthplace of a rural reading program, the Agrarian Literary League (ALL) established in 2016, ALL is bringing humanities programming to rural communities, fostering the preservation of local histories through dialogue and storytelling, strengthening pride and stewardship of place, and conserving the unique culture found in rural places. Books for this program are chosen based on their enduring cultural value and potential to stimulate reflection and conversation. This reading list and accompanying materials will be made available to wider audiences.
Since its inception, the ALL committee has given away over one thousand free books and facilitated nearly 60 book groups in Henry County, KY. Our hope is that this program will serve as a model for other rural areas throughout the United States.
2017 "The Memory of Old Jack" by Wendell Berry
Theme: People In Place, Reflecting on our landscape and histories.
2018 "A Lesson Before Dying" by Ernest J. Gaines
Theme: Race In Place, Black agrarianism in our community and beyond.
2019 "Payne Hollow" by Harlan Hubbard
Theme: Stewardship, Living simply at home.
2020 "The Birds of Opulence" by Crystal Wilkinson
Theme: Women's roles in community making and history keeping.
2021 "Fidelity: Five Stories" by Wendell Berry
The Agrarian Culture Center also hosts a number of events, including the annual Kentucky Arts and Letters day, with readings by distinguished Kentucky authors, and the ALL Fall Festival, which celebrates our reading communities and the bounty of our region.
Learn more and keep up with the Agrarian Literary League and event information at the facebook link below: