THE BERRY CENTER NEWSLETTER – FALL 2022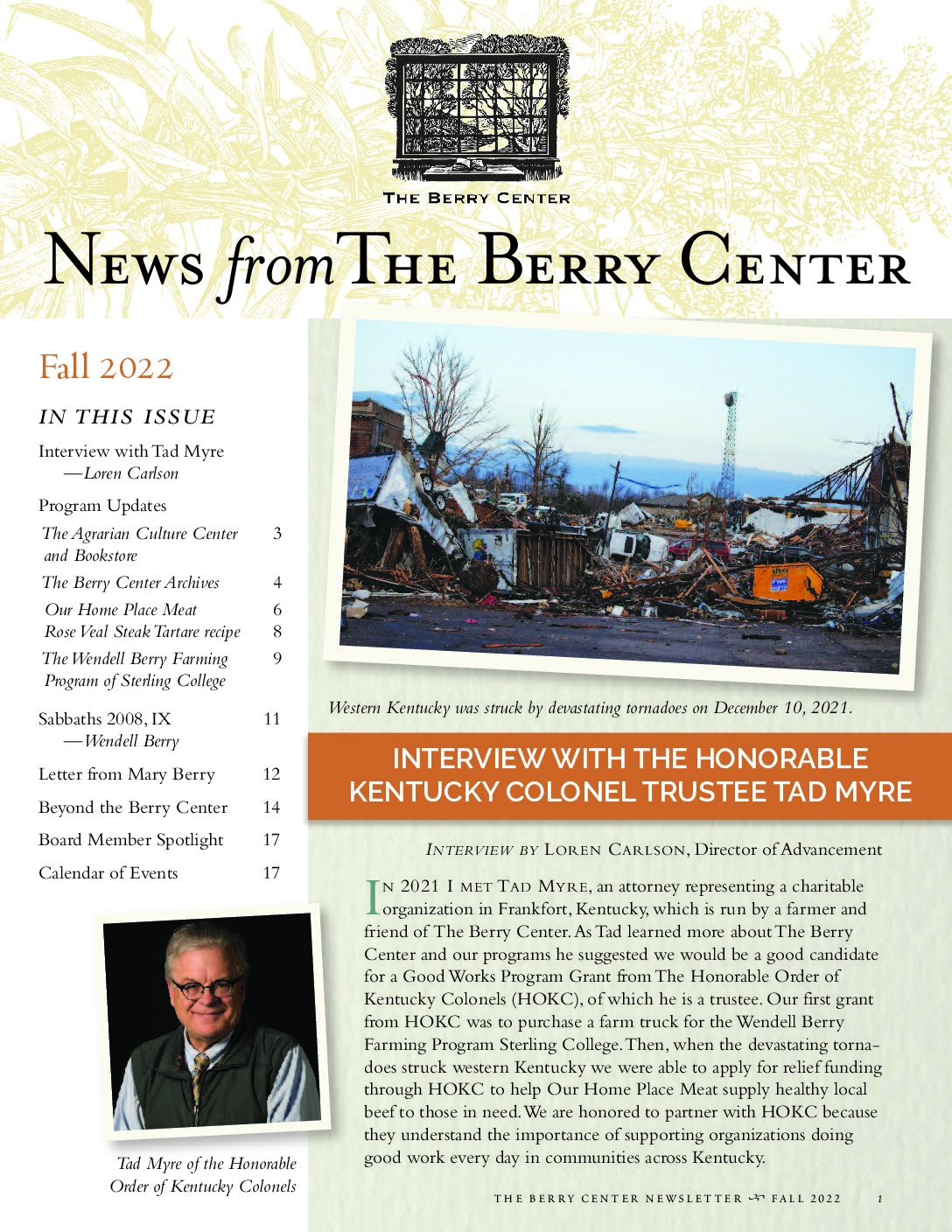 We are pleased to share with you our latest newsletter, The Berry Center's 2022 Fall Newsletter. 
If you would like to become a member of The Berry Center and start receiving our publications in the mail you can visit sign up by clicking the button below. And as always, thank you for your interest and support in the vital agrarian work we are doing every day here at the Center.