THE BERRY CENTER 2021 SPRING NEWSLETTER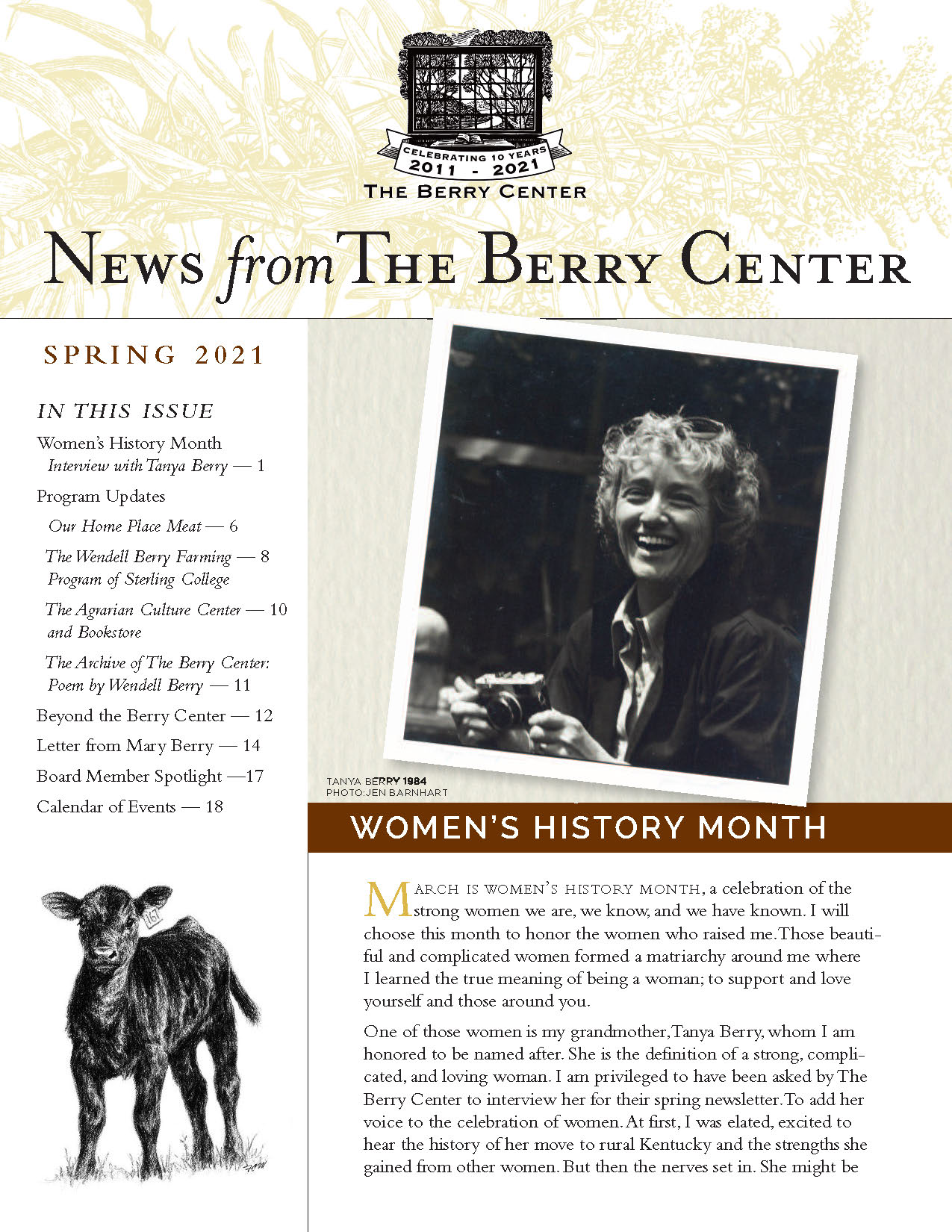 Friends, we hope you enjoy our new 2021 Spring Newsletter.  While 2020 was a grind for us and everyone else, the emergent signs of spring bring us hope and comfort as we start the new year. 
Inside this edition you will find an interview with Tanya Amyx Berry about the work of rural women and the work of The Berry Center, program updates from all of our initiatives, and a few brief writings about the goings on here at the Center and abroad.
We hope you will be interested and delighted by this publication, and we encourage you to sign up for our mailing list below to receive updates and publications direct to your inbox, or, in the case of our annual journal, direct to your mailbox as well as a few seasonal goodies.  Many thanks as always for your time and attention, friends.