By Marry Berry
Michele Guthrie, The Berry Center's Archivist, recently found this quotation from my grandfather John Berry, Sr., "We agree to differ, we resolve to love, and we may cooperate to serve." This was handwritten on the top of a church bulletin dated 1949.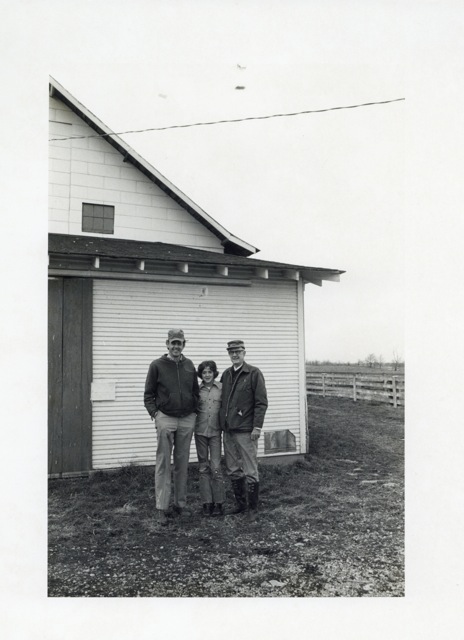 Big John, as his grandchildren addressed him, was often called on to speak at meetings, to open or close them and I expect this was a benediction of sorts. By the time he wrote this I know that he understood how much he was asking and how difficult or impossible carrying out such an edict would be. I also know that he wouldn't have said anything that he didn't mean or that he would not strictly adhere to himself.
When I talked to my father some four years ago about starting The Berry Center one of the first things he said was that we needed a place of cooperation not competition where conversations could take place. We are working towards this everyday. I am proud of and grateful to the people and groups who have partnered with us: St. Catharine College, The Healthy Food, Local Farm Conference, Slow Money,  (Don't forget to make reservations for Healthy Foods, Local Farms in October and Slow Money in November. Daddy and I are looking forward to taking part in what will be a worthwhile meeting.), KIVA Zip and Louisville Metro's Farm to Table Program. On August 1st we hosted Louisville Food Works' interns for lunch with Daddy and said an official goodbye to our Food Works intern Meridith Messier who worked with us this summer. Sara Day Evans, ED of Accelerating Appalachia, who helps nature based businesses grow. Personally, I am privileged to serve on the board of The Schumacher Center for a New Economics with Susan Witt, one of the world's great women.
This list doesn't begin to cover the conversations with friends from all over the country and neighbors here in Henry County that have been instructional, clarifying, and just fun as we all work to support small farmers, small businesses and land conserving communities in our own places.
I think of Daddy's predicament when the Unsettling of America was published in 1977. He had four allies, he says, besides his family. On my best days I know I am a part of a coherent community that includes my husband, my children, my parents and my friends. Though they have gone through fragmentation, contradiction, and negativity they still head toward things needful that make us glad to be alive.